CompTIA certifications
September 6, 2017

Posted by:

admin

Category:

Technology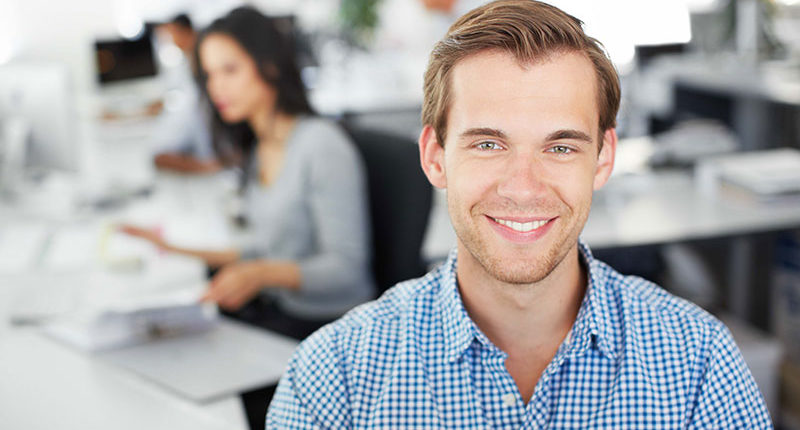 CompTIA is a global provider of vendor neutral IT certifications, such as the popular A+, Network+, Security+ certifications. Most, if not all, CompTIA certifications are entry-level attracting students and those new to the IT field.
The biggest benefit of CompTIA certs is that they're not bound to a specific technology, like Microsoft, Cisco, VMware or other vendor specific certifications. They're also a good way for beginners to get a start in the IT field.
CompTIA certifications help candidates build a solid foundation of essentials knowledge and skills that will help them advance their careers.
Obtaining a credential usually involves passing one or more certification exams, delivered by Pearson VUE, and, for higher-level credentials, proving you have the right prerequisites. The higher the level of certification, the more credentials and prerequisites you need to meet its requirements.
Overview of CompTIA Certifications
CompTIA Certifications are offered at 4 levels:
Basic series – covers IT fundamentals.
Professional series – covers the technical skills and knowledge required for success in a specific IT career.
Specialty series – covers the business and technical knowledge needed for specific vertical or niche markets.
Mastery series – covers the advanced practice of a specific discipline.
CompTIA Basic Certification
CompTIA IT Fundamentals
CompTIA IT Fundamentals is the sole certification in the Foundational category. It's ideal for beginners with a basic understanding of PC functionality and compatibility as well as familiarity with technology topics, such as hardware basics, software installation, security risks and prevention, and basic networking. Currently, CompTIA offers both a proctored and a non-proctored version of the exam.
CompTIA Professional Certifications
The CompTIA Professional series certifications aim at IT professionals seeking a specific IT career, such as computer support, networking, security, mobility, project management or storage. The three most popular CompTIA certifications — namely, A+, Network+ and Security+ — fall in this category, as well as the Linux+, Cloud+, CSA+, Mobility+, Server+ and Project+ certs. Let's take a closer look at CompTIA's Professional certs.
CompTIA A+
The CompTIA A+ certification has been described as an "entry-level rite of passage for IT technicians," for a good reason. This certification is designed for folks seeking a career as a help desk, support, service center or networking technician, and it covers PC and laptop hardware, software installation and configuration of computer and mobile operating systems. A+ also tests a candidate's understanding of basic networking, troubleshooting and security skills, which serve as a springboard for CompTIA networking or security certifications or those offered by other organizations. According to CompTIA, more than one million IT professionals hold the A+ certification. The A+ is required for Canon, Dell, Intel and HP service technicians and is recognized by the U.S. Department of Defense (DoD). Candidates must pass two exams (exams 220-901 and 220-902) to earn the A+ credential.
CompTIA Network+
Many IT professionals start with the A+ certification. However, if you have the experience and don't feel you need the A+, you can move directly to the CompTIA Network+ certification, which is geared toward professionals with at least nine months of networking experience. A candidate must be familiar with networking technologies, media, topologies, security, installation and configuration. The Network+ certification is recommended or required by Cisco, Dell, HP and Intel, and is also an accepted entry-point certification for the Apple Consultants Network. The Network+ credential meets the ISO 17024 standard and just like the A+, it is recognized by the U.S. DoD. Only one exam, N10-006, is required to earn the certification.
CompTIA Cybersecurity Analyst (CSA+)
As cybercrimes increase, the requirement for highly skilled information security analysts will continue to rise. The Bureau of Labour Statistics (BLS) reports anticipated growth of 18 percent for information security analysts between 2014 and 2024, the fastest rate of growth for all occupations. One of the newest additions to the CompTIA certification portfolio is the Cybersecurity Analyst (CSA+) certification. The CSA+ credential is specifically designed to meet the ever-growing need for experienced, qualified information security analysts.
CSA+ credential holders are well versed in the use of system threat detection tools, as well as the use of data and behavioural analytics to secure applications and systems from risks, threats and other vulnerabilities. CSA+ certification holders are not only able to monitor network behaviour, but analyse results and create solutions to better protect against advanced persistent threats (APTs), intrusions, malware and the like.
CompTIA describes CSA+ as a bridge certification between the Security+ credential (requiring two years' experience) and the master-level Advanced Security Practitioner Certification (CASP) credential, which requires 10 years of experience. To earn the CSA+, candidates must pass a performance-based exam.
CompTIA Security+
CompTIA Security+ covers network security concepts, threats and vulnerabilities, access control, identity management, cryptography and much more. Although CompTIA does not require any prerequisites, the organization recommends that cert candidates obtain the Network+ credential and have at least two years of IT administration experience with a security focus. To obtain the Security+ certification candidates must pass on exam, SY0-501.
CompTIA Linux+
The CompTIA Linux+ Powered by LPI certification aims at Linux network administrators with at least 12 months of Linux administration experience, including installation, package management, GNU and Unix commands, shells, scripting, security and more. The A+ and Network+ certifications are recommended as prerequisites but are not required; candidates must pass two exams to earn the credential.
CompTIA Cloud+
As the cloud computing market continues to grow by leaps and bounds, the CompTIA Cloud+ certification has been keeping pace. This certification targets IT professionals with 2 to 3 years of experience in storage, networking or data center administration. The single exam tests candidates' knowledge of cloud models, resource management, business continuity techniques and general hypervisor technology for server virtualization.
CompTIA Mobility+
As with cloud computing, mobile technology is also increasing in popularity and significance for IT infrastructures, especially with the explosion of the Bring Your Own Device (BYOD) programs and Internet of Things (IoT). If you're an IT professional with 18 months' experience in a mobile environment, and familiar with a variety of mobile devices, technologies and security, the CompTIA Mobility+ certification is for you. CompTIA also recommends that candidates have 1 year of networking experience or a Network+ certification, and they must also pass a single exam. The Mobility+ exam is slated for retirement on December 15, 2017.
CompTIA Server+
CompTIA Server+ aims at server administrators with 18 to 24 months of experience with server hardware and software technologies and the A+ certification is recommended. The Server+ credential is recommended or required by HP, Intel and Lenovo for their server technicians, and is recognized by Microsoft and the U.S. DoD. A single exam, SK0-004, is required to achieve this credential.
CompTIA Project+
The CompTIA Project+ certification focuses exclusively on project management and is ideal for project managers who are familiar with project lifecycles from planning to completion, who can finish a project on time and under budget. Project managers interested in this certification should have at least one year of project management experience overseeing small- to medium-sized projects. The Project+ credential requires that candidates pass a single multiple choice exam, PK0-003.
CompTIA Master Certification
CompTIA Advanced Security Practitioner (CASP)
The highly sought-after CASP certification is the only master-level credential currently available from CompTIA. This certification is designed for seasoned IT security professionals who plan, design and implement security solutions in an enterprise environment.
Although this certification doesn't impose any explicit prerequisites, it's not a bad idea to earn the Network+ and Security+ certifications before tackling the CASP exam. You should also have 10 years of IT administration experience, as well as a minimum of 5 years of technical security experience (thus the certification's place in the "Master" category).
Booz Allen Hamilton, Network Solutions and Verizon Telematics, among other companies, require CASP certification for certain positions. The U.S. Army and U.S. Navy also accept CASP as an industry-based certification required by employees and contractors who perform IT work in DOD data centers. The CASP certification requires that candidates pass the CAS-002 exam, which consists of 80 multiple-choice and performance-based questions.
CompTIA Specialty Certifications
CompTIA specialty certifications cover topics specific to a particular vertical or niche market, such as digital imaging and social media. This category also includes the long-standing CTT+, CompTIA's IT trainer credential.
CompTIA CDIA+
The CompTIA Certified Document Imaging Architect (CDIA+) certification is geared toward individuals looking for a career in digital imaging and content management; specifically, best practices for planning, designing and specifying such systems. This certification is recognized by imaging powerhouses such as Canon, Konica Minolta, Ricoh and Kyocera. The CDIA+ requires candidates complete the CD0-001 multiple-choice exam. CompTIA recommends that CDIA+ candidates have at least 2 years of experience before sitting for the exam.
CompTIA Cloud Essentials
The CompTIA Cloud Essentials certification is geared toward individuals who understand the business aspects of cloud computing and how to move from in-house to cloud storage. In addition, they should be familiar with the impacts, risks and consequences of implementing a cloud-based solution. A single exam is required to earn the credential.
CompTIA Healthcare IT Technician
The U.S. is nearing the end of a long transition to electronic medical records, which is partly responsible for making healthcare IT one of our fastest growing industries. Candidates for the CompTIA Healthcare IT Technician certification not only need basic networking skills, but they also need knowledge of U.S. healthcare regulatory requirements, organizational behaviour and business operations. Candidates should have the CompTIA A+ certification or at least 500 hours of hands-on healthcare IT technical experience. A single exam (HIT-001 or identical HIT-BE1 exam) is required to earn the credential.
CompTIA CTT+
The CompTIA Certified Technical Trainer (CTT+) certification is perfect for anyone interested in technical training. It covers instructor skills, such as preparation, presentation, communication, facilitation and evaluation, in vendor-neutral fashion. Adobe, Cisco, Dell, IBM, Microsoft and Ricoh all recommend CTT+ to their trainers, and accept it in lieu of their own in-house trainer certifications.
Two exams are required for the CTT+ credential: CompTIA CTT+ Essentials (TK0-201) and either CTT+ Classroom Performance Trainer (TK0-202) or CTT+ Virtual Classroom Trainer (TK0-203).
The CTT+ Classroom Performance Trainer and CTT+ Virtual Classroom Trainer are performance-based exams. In this case, you must submit a video or recording of your classroom or virtual classroom sessions and complete a form that documents your training preparation, delivery and student evaluations.