Cisco Certifications
September 6, 2017

Posted by:

admin

Category:

Technology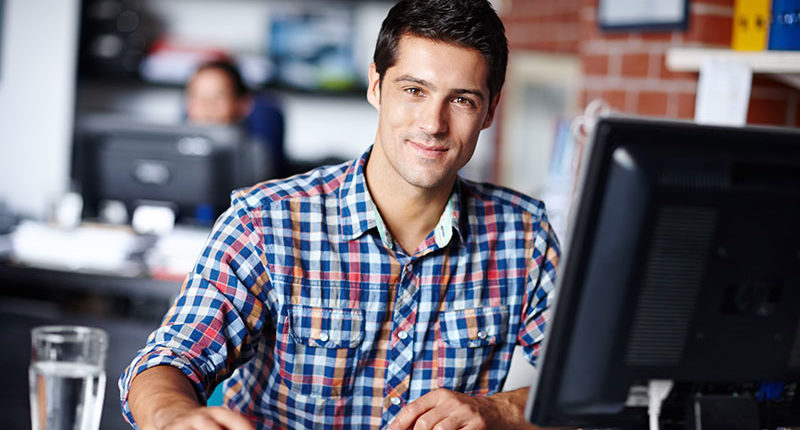 Cisco offers one of the most popular qualifications programs in the IT industry, with credentials for entry-level, intermediate, specialist, and expert IT pros.
The Cisco Career Certification program begins at the entry level, then advances to associate, professional and expert levels, and (for some certifications) caps things off at the architect level.
Each level offers one or more credentials. Obtaining a credential usually involves passing one or more certification exams, delivered by Pearson VUE, and, for higher-level credentials, proving you have the right prerequisites. The higher the level of certification, the more credentials and prerequisites you need to meet its requirements.
Benefits of Cisco Certifications
Whether you're following a network operations or network design career path, Cisco certifications are uniquely positioned to assist IT professionals as they prepare to fulfil various Cisco-related career roles. Regardless of the chosen career path, job opportunities are plentiful for skilled Cisco professionals.
Overview of Cisco Certification Program
There are many different certifications and paths you can take in Cisco's career program, although the two main paths are network operation and network design. A typical Cisco networking certification ladder begins with the entry-level CCENT credential, moves up to the CCNA, then to the CCNP, and culminates with the CCIE. If you're more design oriented, you could consider starting with the CCENT, moving up to the CCDA, then the Professional-level CCDP, followed by the CCDE, and finish the program by achieving the CCAr.
Cisco's Entry-Level Certs
Cisco has two entry-level credentials — the Cisco Certified Entry Networking Technician (CCENT) and the Cisco Certified Technician (CCT). No prerequisites are required to obtain either the CCENT or CCT credential, and candidates are required to pass a single exam for each credential.
A CCENT certified professional installs, maintains and troubleshoots small networks or a branch of an enterprise network, and implements basic network security. The CCENT credential is a prerequisite for associate-level credentials such as the CCNA and CCDA.
A CCT works onsite at customer locations, diagnosing issues and repairing or replacing network-related equipment. A CCT can choose one of several specialty tracks, which may include Data Center, Routing and Switching, or Telepresence.
Related Jobs and Careers
CCENT: Help desk or technician roles
CCT: Engineer (field, network, application support) or systems administrator
Average Salaries
£25000.00
Achieving the CCENT requires the successful completion of one exam.Learn More
Cisco's Associate-Level Certifications
Cisco's associate-level certifications include the Cisco Certified Network Associate (CCNA) and the Cisco Certified Design Associate (CCDA). You must pass one or two certification exams to achieve a CCNA or CCDA credential, depending on the track you choose.
The CCNA recognizes basic skills in installing, supporting and troubleshooting wired and/or wireless networks. You can choose from several tracks, including Cloud, Collaboration, Cyber Ops, Data Center, Industrial, Routing and Switching, Security, Service Provider and Wireless. The CCNA is a prerequisite for the professional-level CCNP certification. Prerequisites for the CCNA vary depending on the solution track chosen as do the number of required exams. All solution tracks require either one or two exams.
Cisco created the CCDA to identify individuals who can design basic wired and wireless networks, and incorporate security and voice solutions. The CCDA is a prerequisite for the CCDP certification. To obtain the CCDA, candidates must possess either a valid CCENT, CCNA Routing and Switching, or any CCIE certification, and pass a single additional exam.
Related Jobs and Careers
CCNA: Engineer (network, telecommunications), technician (network, network operations) or analyst (network, network operations center)
CCDA: Engineer (network, system, design, lead), analyst (interface), interface developer, or technical specialist
Average Salaries
£37,500.00
Achieving the CCNA requires the successful completion of two exam.Learn More
Cisco's Professional-Level Certifications
Cisco's professional-level credentials include two main programs: Cisco Certified Network Professional (CCNP) and Cisco Certified Design Professional (CCDP). To obtain the CCDP, one must pass three certification exams and possess both the CCDA and CCNA Routing and Switching credentials or any Cisco CCIE certification.
All CCNP solution tracks, except Routing and Switching, require candidates to pass four exams; only three exams are required for the CCNP: Routing and Switching credential. Prerequisites for all CCNP solution tracks include either the lower-level CCNA credential or any CCIE credential. The CCNP: Service Provider credential also accepts the Cisco Certified Internet Professional (CCIP) credential as a prerequisite (which retired in 2012).
The CCNP credential recognizes professionals who plan, deploy and troubleshoot local networks and wide area networks. The CCNP tracks are the same as those for the CCNA, with the exception of Industrial and Cyber Ops, which are not offered in the CCNP. The CCNP is recommended for climbing the next step in the cert ladder — the Cisco Certified Internetwork Expert.
The CCDP identifies proficiency in designing and deploying scalable networks and multilayer-switched networks. From the CCDP, you can move on to the Cisco Certified Design Expert.
Related Jobs and Careers
CCNP: Network administrator, engineer (support, network) or advanced technician, as well as senior-level roles
CCDP: Senior-level roles; senior network design engineer, senior analyst, cyber protection analyst or network designer
Average Salaries
£57,500.00
Achieving the CCNP requires the successful completion of three exams.Learn More
Cisco's Expert-Level Certifications
Cisco's expert-level credentials also includes two main certifications: the coveted Cisco Certified Internetwork Expert (CCIE) and the Cisco Certified Design Expert (CCDE). There are no prerequisites for either certification, but you must pass a written exam and a rigorous practical exam for each of these credentials.
Beginning in July 2016, Cisco updated its expert-level exams to include an evolving technologies domain. This new domain targets cloud, network programmability and the Internet of Things (IoT), and it accounts for 10 percent of the total exam score. Cisco may change the topics included in this domain to reflect emerging technologies as they reach strong enough commercial interest, potential and presence to make them exam-worthy. The company describes this mechanism as a way to help "future-proof" its certifications, so that employers may assume that those who hold current credentials are also up to speed on important new networking technologies.
For many network-track professionals, achieving the CCIE is the highlight of their careers. A CCIE has expert technical skills and knowledge of Cisco network products and solutions in one of the CCIE technical tracks, which currently include Collaboration, Data Center, Routing and Switching, Security, Service Provider and Wireless.
The CCDE identifies experts who design infrastructure solutions for large enterprise environments, which include technological, operational, business and budget aspects of a project.
Related Jobs and Careers
CCIE: Expert-level roles; network architect, engineer (lead, systems, network) or senior network administrator
CCDE: Expert-level roles; systems engineer, senior network engineer, network architect, network design engineer or IT infrastructure team lead
Average Salaries
£67,500.00
Cisco's Architect-Level Certifications
For persons seeking positions such as network architect or data center architect, a smart move is to acquire the Cisco Certified Architect (CCAr) certification. The CCAr is like the PhD of the Cisco Career Certification program — the highest level of certification that Cisco offers. This credential validates the skills of a senior network infrastructure architect, someone who can plan and design IT infrastructures based on business strategies. Many people consider the CCAr the most difficult tech certification to achieve.
You must have CCDE certification, design a network solution for a given strategy and appear before a Cisco-appointed panel to defend that solution.
Related Jobs and Careers
CCAr: Architect (lead, network, enterprise, voice data, and more)
Average Salaries
£100,000.00
Cisco Certification Validity Period
Entry-level, associate-level and professional-level credentials are valid for 3 years, CCIE and specialist certifications are valid for 2 years and the CCAr is valid for 5 years. To keep certifications current, Cisco professionals need to recertify by passing a recertification exam or advancing to a higher level in Cisco's certification hierarchy.